I did some baking yesterday.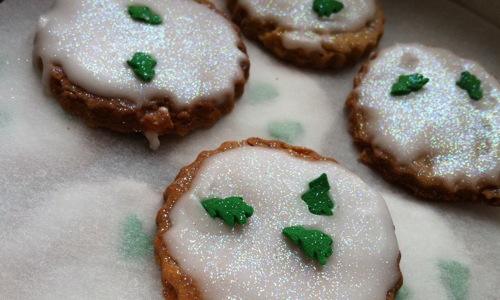 There's nothing especially Christmassy about the recipes themselves — ginger biscuits with candied peel and chocolate chip oat cookies — but I did make them sparkly.
It's quite hard to photograph the glitter. It's actually holographic rainbow sparkles, but in photographs it just looks silver.
* Note for Americans: not those kind of biscuits, obvs.