Do you like Memling? I don't know, I've never tried it. [boom boom]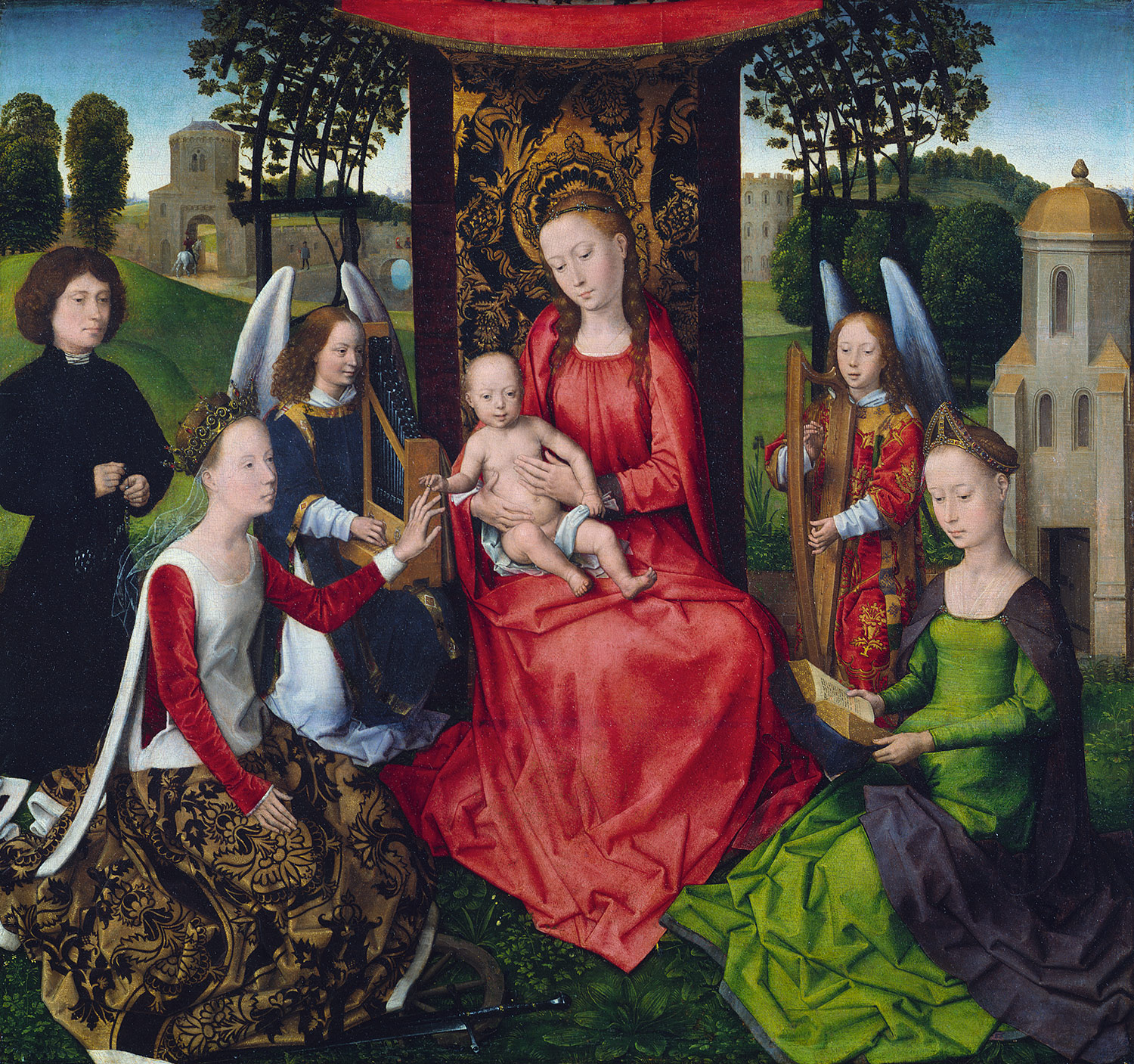 Gotta love that Northern Renaissance.
I went to a lecture about fabric and fashion in art recently which used as an example a painting which I think wasn't actually this one, but was very very similar. Possibly Memling painted various versions of it. Anyway, I can tell you that the black and gold cloth behind the Virgin and on the skirt of one the kneeling saints would have been made in Italy.
While I'm here posting about nothing in particular, I'll throw in one of my occasional plugs for my photoblog, Clouded Drab. There's a cute cat picture on the front page…
» The painting, Virgin and Child with Saints Catherine of Alexandria and Barbara, is in the Met, and this photo is from their website. It was painted in 1479 by the Netherlandish painter Hans Memling as an altarpiece.