Decline & Fall is the second volume of Mullin's diaries, which I bought on a whim to read on my phone without having read the first volume. The first volume was about life as a junior minister in Tony Blair's government; this one starts with him being sacked after the 2005 election, and so is about being a backbench MP in the last five years of the Blair/Brown government.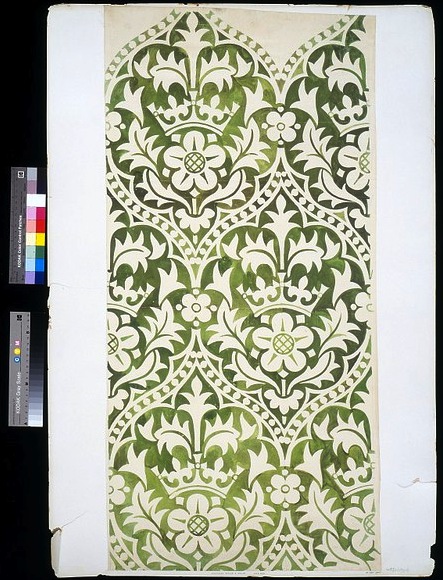 It probably would have made more sense to read the first volume first, but I enjoyed this anyway; because he never had a senior job in government, he's just enough of an outsider to provide a clear-eyed account of life in the Westminster bubble. I might have to read the first volume, now.
And, incidentally, the fact it's a diary made it well suited to reading on a small screen. Short entries mean you can easily dip in and out of it.
» The picture is of a design for fabric for a roller blind for the Houses of Parliament by Augustus Pugin, from the V&A.